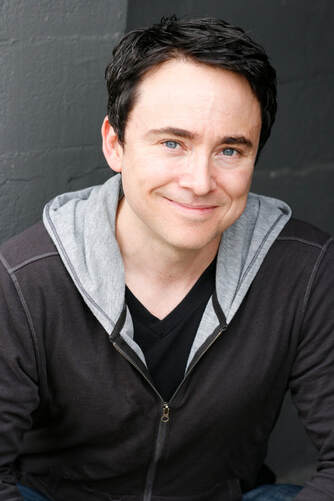 Ted is probably best known to video game fans as the voice of Dan Hee-bee-key in the STREET FIGHTER video game series and the voice of Mega Man X in MARVEL VERSUS CAPCOM INFINITE.
Other video games you have heard Ted's voice in include: FIRE EMBLEM HEROES, FINAL FANTASY FABLES, DEMON GAZE, DARK ROSE VALKYRIE, TRILLION - GOD OF DESTRUCTION, RUNE FACTORY, SAMURAI HEROES, ORCEA BATTLE and DYNASTY WARRIORS.
Ted is also known for his work in several anime series including: MOBILE SUIT GUN-DUM, ICKY TOE-SEN, PARANOIA AGENT, I MY ME STRAWBERRY EGGS, THE MELODY OF OBLIVION, ANGEL TALES, SWORD GUY . HUNTER HUNTER and SWORD ART ONLINE.
He has played characters in national radio and television campaigns for: MCDONALD'S , AETNA INSURANCE, HONDA, ARCO GAS, RED BULL, SCOTT'S LAWN CARE, WELLS FARGO, DIRECT TV, BLUE BUNNY ICE CREAM (which was cast here at Kalmenson) And promotional spots for the ASSASSIN'S CREED ORIGINS video game. Beginning readers have heard Ted's voice in the MOBY SHINOBI series of children's stories as well as "SUPER MANNY CLEANS UP".
He spends most of his free time watching animation, playing Dungeons & Dragons and video games. He has a weakness for pizza and donuts.
He is a graduate of Cathy Kalmenson's working Pro 1 and 2 classes.