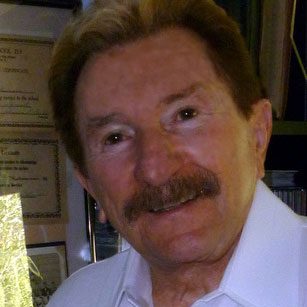 Harvey Kalmenson is one of the most highly respected and sought after ​voice casting directors in the world today. He also produces and is a production consultant on many of his assignments.
His skill as a creative problem solver, his consistent high energy level, and his ability to evoke great performances from both accomplished actors and child actors, make him a valuable resource in the areas of animated features, cartoon series, live-action, radio, and television commercials, and dubbing for foreign films. An intense focus for his client's needs and his compelling courage of conviction exemplifies this veteran's strong instincts.
Kalmenson's credits in the animated feature film area include the Sullivan Bluth classics: THE ICE WHALE, ALL DOGS GO TO HEAVEN, ROCK-A-DOODLE, and A TROLL IN CENTRAL PARK with his noted work on ELFQUEST for the home video market, and work on the Calvert Cobbler feature animation film THE THIEF AND THE COBBLER.
In addition to his feature animation work, Kalmenson has had a stellar career as the head of the voice over department with Abrams-Rubaloff & Associates, one of the leading commercial talent agencies in Los Angeles.
He has worked with virtually every major voice over artist and has developed and enhanced the careers of many unknowns. He is senior director of many auditions (celebrities, scale, children, foreign language, large groups, animation, improv, etc.) at the Kalmenson compound.
Auditions directed by "da harv" have been put right to air, (surviving client sign-off) eliminating the need for the customary final recording session, when saving time was critical.
Please contact Kalmenson & Kalmenson if you wish to inquire about Harvey Kalmenson's availability as a freelance voice over director for your projects.
Who has Harvey Kalmenson directed?
It all began at Susan Miller Dorsey High School. While experiencing every theatrical, stage management, and music appreciation class they had to offer Harvey had his first crack at acting and directing.
Harvey has been actively directing, just about non-stop for the past forty years plus.
Who should be included in his list of credits? Do we list more than two thousand? Do we just list celebrities? Do we only count animation, or commercials, or legit theatre, or radio?
Da Harv could make the list really short, if the question was: Who were the actors you didn't like working with? The answer would be simple: Zero.
So, with modification to the question, we choose to submit by way of actors Da Harv found memorable.
"More than fourty plus years ago there was Orson Welles, perhaps the most brilliant professional I've ever had the privilege of directing.
During the same time frame there was Roddy McDowell, a treasured human being, Lorne Green, Mike Road; Ezra Stone and John Houseman two of my directing teachers, and the parade that followed: Simon Oakland, Hans Conried, J.D. Cannon, Elizabeth Taylor, Vic Tayback, Bill Erwin, Will Geer, Leon Askin are just a few of the many that I had the pleasure of directing during my eight years with the American National Theatre Academy.
The Bluth years included the likes of: Burt Reynolds, Dom DeLuise, Vic Tayback, Charles Nelson Reilly, Meryl Streep, Buddy Hackett, Glen Campbell, Cloris Leachman, James Coburn, Tim Curry, Hayley Mills, Shecky Greene, George Carlin, Harold Gould and if I continue it would necessitate me going back and reviewing each of the films to find the names of the actors I have forgotten.".
But for what it's worth...what follows is da harv's parade of recent marchers:
Harvey's Blog (Da Harv's Journal)
Mason Adams
Anna Maria Alberghetti
Edward Albert Jr.
John Ales
Khandi Alexander
Steve Allen
Tom Amandes
Ian Abercrombie
David Andrews
Julie Andrews
Tige Andrews
Michael Ansara
Ant
Adam Arkin
Alan Arkin
Curtis Armstrong
David Arquette
John Ashton
Leon Askin
John Aston
Bill Atherton
Robin Atkin Downes
Rene Auberjonois
Margaret Avery
John Aylward
Sophie B. Hawkings
Obba Babatunde
Diedrich Bader
Barbara Bain
Daniel Baldwin
Steven Baldwin
Carl Ballantine
Edoardo Ballerini
Jonathan Banks
Adrienne Barbeau
Ellen Barkin
Gene Barry
Dorie Barton
Jason Bateman
Orson Bean
Allyce Beasley
Jason Beghe
Ed Begley Jr.
Shari Belafonte
Abraham Benrubi
Polly Bergan
Xander Berkeley
Corbin Bernsen
Bibi Besch
David Birney
Michael Ian Black
Nina Blackwood
Noel Blanc
Rosa Blasi
Michael Boatman
Hart Bochner
Lloyd Bochner
Danny Bonaduce
Tom Bosley
Barbara Bosson
Barry Bostwick
Julie Bowen
Andre Braugher
Amy Brenneman
David Brenner
Jeff Bridges
Wilford Brimley
Clancy Brown
Roscoe Lee Browne
Karyn Bryant
Jim J. Bullock
Jack Burns
Levar Burton
Jake Busey
Dan Butler
Yancy Butler
Ruth Buzzi
Thomas Calabro
Joseph Campanella
Billy Campbell
Christina Campbell
Glen Campbell
Bruno Campos
JD Cannon
George Carlin
David Carradine
Keith Carradine
Jack Carter
Jessica Cauffield
Larry Cedar
Stockard Channing
Charo
Michael Chiklis
Nick Chinlund
Claudia Christian
Robert Clary
Melinda Clarke
George Clooney
David Coburn
James Coburn
Enrico Colantoni
Gary Cole
Frank Collison
Mike Connors
Hans Conried
Tim Conway
Coolio
LL Cool J
John Corbett
Barry Corbin
Nicolas Coster
Kevin Costner
Dave Coulier
Richard Crenna
Norm Croby
John Cryer
Robert Culp
Christopher Curry
Tim Curry
E.G. Daily
Alan Dale
Patrika Darbo
Robert Davi
Keith David
Mac Davis
John DeLancie
Dana Delany
Dom Deluise
Robert Desiderio
Reed Diamond
George Di Cenzo
Andy Dick
Angie Dickinson
John DiMaggio
Michael Dorn
Jerry Douglas
David Doyle
Fran Drescher
Fred Dryer
Karen Duffy
Merrin Dungee
Cameron Dye
Richard Dysart
George Dzundza
James Eckhouse
Hector Elizondo
Bill Erwin
Bill Fagerbakke
James Farentino
Antonio Fargas
Jamie Farr
Mike Farrell
Amy Farrington
David Faustino
Rafael Ferrer
Will Ferrell
Miguel Ferre
Mark Feuerstein
Frances Fisher
Flea
Lara Flynn Boyle
Peter Fonda
June Foray
Farrah Forke
Robert Foxworth
Jeff Foxworthy
Jonathan Frakes
Tony Franciosa
Anne Francis
Mary Frann
Kurt Fuller
Robert Fulle
Stephen Furst
Richard Gant
Victor Garber
Beverly Garland
Brad Garrett
Willie Garson
Will Geer
Alice Ghostley
Marcus Giamatti
Annabeth Gish
Marla Gibb
Thomas Gibson
Sara Gilbert
Paul Michael Glaser
Ron Glass
Sharon Glass
Matt Glave
Barry Gordon
Christopher Gorham
Elliot Gould
Harold Gould
Ronny Graham
Lee Grant
Loren Green
Shecky Greene
Richard Greico
Arye Gross
Michael Gross
Ed Grover
Greg Grunberg
Robert Guillaume
Buddy Hackett
Thomas Haden Church
Khrystyne Haje
David Hall
Dorothy Hamill
Mark Hamill
Harry Hamlin
James Hampton
Evan Handler
Dorian Harewood
Angie Harmon
Pat Harrington
Jonathan Harris
Steve Harris
Roxanne Hart
Mariette Hartley
Robert Hayes
Ann Heche
Katherine Helmond
Florence Henderson
Marilu Henner
Buck Henry
Grant Heslov
Howard Hessman
Dwayne Hickman
Steven Hill
Cheryl Hines
Alice Hirson
Hal Holbrook
Telma Hopkins
John Houseman
Ken Howard
Felicity Huffman
Melanie Hutsell
Marty Ingels
Kathy Ireland
Robert Ito
Kate Jackson
Keith Jackson
Michael Jackson,
Richard Jeni
Barry Jenner,
Ann Jillian,
Arte Johnson
Dean Jones
Gordan Jump
Melina Kanakaredes
Casey Kasem
Jean Kasem
Julie Kavner,
Lainie Kazan
Brian Keith
Tom Kell
George Kennedy
Leila Kenzle
Kevin Kilner
Patrick Kilpatrick
Charles Kimbrough
Perry King
Bruno Kirby
Bernie Kopell
Don La Fontaine
Maurice LaMarche
Steve Landesberg
Wally Langham
Brooke Langton
Jenya Lano
Eriq LaSalle
Cloris Leachman
Jason Lee
Harry Lennix
Kay Lenz
Judith Light
Hal Linden
Beth Littleford
Barry Livingston
Ron Livingston
Tone Loc
John Loprieno
Lori Loughlin
Loni Love
Rob Lowe
William H. Macy
Melissa Manchester
Nick Mancuso
Rose Marie
Wink Martindale
Michael Massee
Tim Matheson
Jefferson Mays
Richard Mazur
Chi McBride
Rue McClanahan
Kent McCord
Roddy McDowell
Melinda McGraw
Rod McKuen
Ed McMahon
Don McManus
Jayne Meadows
Burgess Meredith
Larry Miller
Hayley Mills
Richard Moll
George Montgomery
James Morrison
Robert Morse
Chris Mulkey
Brian Doyle Murray
Joel Murray
Niecy Nash
Stu Nathan
Charles Nelson Reilly
Lois Nettleton
Arthel Neville
George Newbern
Barry Newman
Laraine Newman
Stephen Nichols
Chris Noth
Jerry O'Connell
Ed O'Ross
Simon Oakland
Sandra Oh
Timothy Omundson
Gary Owens
John Pankow
Robert Patrick
Ron Perlman
Brock Peters
Mackenzie Phillips
Robert Picardo
Christina Pickles
Geoff Pierson
Suzie Plakson
Jon Polito
CCH Pounder
Larry Pressman
Randy Quaid
Alan Rachins
John Randolph
David Rasche
Jeremy Ratchford
Lou Rawls
Tim Reid
James Remar
Burt Reynolds
Ron Rifkin
Mayor Richard Riordan
Mike Road
Freddie Rodriguez
Tristen Rogers
Stephen Root
Alan Rosenberg
Susan Ruttan
Laura San Giacomo
William Sanderson
Chris Sarandon
William Schallert
Avery Schreiber
David Shatrow
William Shockley
James B. Sikking
Jonathan Silverman
Gene Simmons
Jeremy Sisto
Joey Slotnick
Kurtwood Smith
Shawnee Smith
Bill Smitrovich
Joe Spano
Georg Stanford Brown
Parker Stevenson
Ryan Stiles
Ezra Stone
Eric Stonestreet
Gil Stratton
Meryl Streep
Sherry Stringfield
Brenda Strong
Sally Struthers
Nicole Sullivan
Cree Summer
D.B. Sweeney
Loretta Swit
Jeffery Tambor
Vic Tayback
Elizabeth Taylor
Alan Thicke
Jay Thomas
Richard Thomas
Andrea Thompson
Christopher Titus
Stephen Tobolowsky
Liz Torres
Fred Travalena
Conor Trinneer
Nicholas Tuturro
Aisha Tyler
Allana Ubach
Blair Underwood
Brenda Vaccaro
Dick Van Patten
John Vernon
Robert Walden
Jimmy Walker
Marsha Wallace
Jessica Walter
Malcolm-Jamal Warner
Carl Weathers
Jake Weber
Steven Webber
Michael T. Weiss
Bruce Weitz
Orson Welles
Adam West
Betty White
Billy Dee Williams
Debra Wilson
April Winchell
Paul Winchell
William Windom
Paul Winfield
Scott Winters
Ray Wise
Danny Woodburn
JoAnne Worley
Michael York
Billy Zane