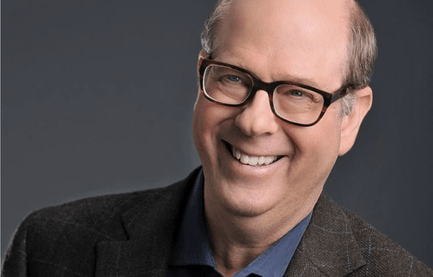 Stephen Tobolowsky is one of the leading character actors in film today. USA Today listed Stephen as the 9th most frequently seen actor in movies.  He has appeared in over 200 movies and television shows.  He is best known for playing Ned Ryerson in Groundhog Day, Sammy Jankis in Memento, Werner Brandes in Sneakers, Happy Chapman in Garfield, and Mr. Bates in Freaky Friday.  On television, he has played Tor Ekland on Seinfeld, Hugo Jarry on Deadwood, Bob Bishop on Heroes, Sandy Ryerson on Glee, Stu Beggs on Californication, and is currently seen as Principal Ball on The Goldbergs and Alan Dolfe on Big Time in Hollywood, Fl. for Comedy Central.
He wrote and performed Stephen Tobolowsky's Birthday Party which premiered at the HBO Comedy Festival in Aspen. He wrote True Stories with David Byrne and Beth Henley.
He currently performs his stories on the "The Tobolowsky Files" for Slashfilm.com and on iTunes.  The concert film of his storytelling, The Primary Instinct, will be released in the fall of 2015.