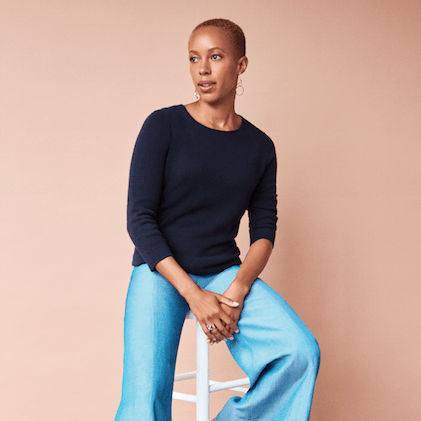 Andia's voice was discovered while on-mic coaching runners for the New York City Marathon. A storyteller by nature, she was essentially motivating folks to tell a --very long-- story with their bodies.
Since that fateful workout, she's voiced projects for international advocacy campaigns, televised award shows, animated movies, video games and has been the voice of television networks. Clients include: Nike, Coca-Cola, Macy's, McDonald's, Subaru, PBS, Gates Foundation, Amazon, Discover, League of Legends, and NASA. Yes, she's a voice of space!
Before rocking the mic full time, Andia was a professional golfer, on-air TV personality, and fitness industry thought leader. Her innovative wellness efforts have been recognized globally, with features by CNN, The New York Times, USA Today, SXSW, ESPN, Cosmopolitan, Oxygen, and Forbes recognizing her work as the "Smartest...Workout Videos Ever."
In 2006 she became the fourth African American to ever compete in LPGA Tour history joining the distinguished ranks of tennis great Althea Gibson. An elite athlete, Andia trained with Olympic Hall of Fame Track & Field Coach Brooks Johnson and was invited to join the USA Bobsled and Skeleton Federation in preparation for the Winter Olympics in Sochi, Russia.
Raised in Seattle, WA, educated at Yale University, and re-educated in NYC, Andia loves heavy beats, good riffs, well-made burritos, and works to inspire folks to harmonize their bodies with their environments.