Some of my charmers…
I have always used John Houseman as a reference for a variety of things… John's respect for the journeyman actor is a guide to what one must do in order to keep their head screwed on during their quest for acceptance as an actor. No detail was too small for John to consider. No detail was ever allowed to get in the way of the actor's line of focus. Punctuality and professionalism were his driving force.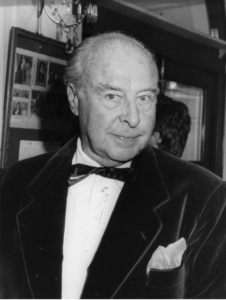 Ezra Stone was one of the finest theater directors that I ever had the good fortune of working with. His perception of the finished product, while it was still in its infancy, was a teaching tool by itself. Ezra had zero tolerance for anything even remotely amateur. His comments during a casting session were always the same:
"The theater will always accept an amateur within its midst, in order to ruin and render it out of commission and unable to darken any other stage in its continuance."
Ezra was a master of doing his homework. He was always prepared. He was tireless. Work ethic meant "work until you drop" as far as Ezra was concerned.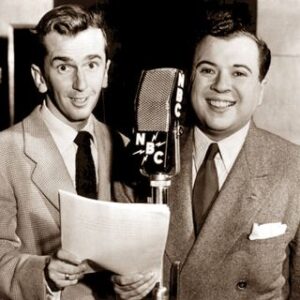 Mike Road was the actor responsible for getting me involved with Abrams Rubaloff & Associates. Mike at the time was one of the premier voice talents in the country. He was, at the same time, one of the most prominent on-camera spokesmen as well. Airlines, banks, insurance companies— it seemed as if a person couldn't turn on the tube and not see and hear Mike Road. It was because of Mike's political clout with the head agent that I got my interview and start in voiceover.
Mike and I had begun our friendship while belonging to a local health club. When we discovered our mutuality in the theater, our friendship became even more active. Mike at the time was the head of a group at the American National Theater Academy West. He solicited my joining the organization, and it became another one of those life-changing experiences.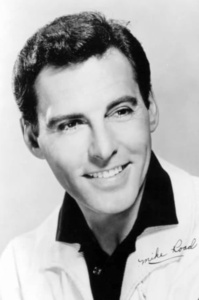 The Academy had many associated groups within its main body, as well as a New York theater branch. During the eight years that I participated in their theater production program, I was honored to, again, become associated with America's most prominent theater personalities. It was an era when film actors were always on the prowl for a good play to do. It was a chance for many of them to expand their acting horizons, and get away from the prominent type casting methods they all hated. American National Theater Academy was constantly staging some of the finest productions in the city.
At the same time as being the head of a variety of committees, Mike also took on directorial assignments. He was a master of theatrical blocking. From day one of rehearsals, each and every actor was made aware of our stage blocking. He, too, did his homework. It made life much easier for the rest of us. The who, what, when, where, and how never presented a problem in a Mike Road-directed play.
Harvey Kalmenson
Image Source(s): Google