Winners Are Habitual Dreamers
(At least for Cathy & da harv)
"Well, excuse me", sarcastically uttered by a person of great inherited funds was heard to say.
Their names have been changed and placed in the categories of my choice. These are some people I've come in contact with during my life as a habitual dreamer.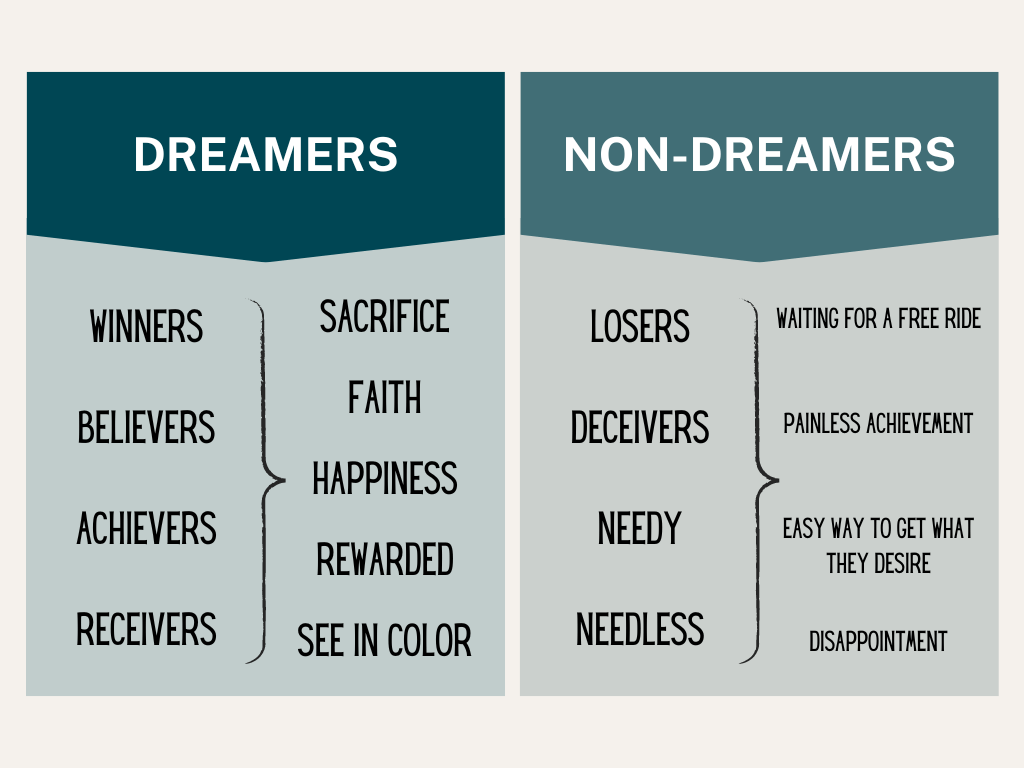 And for the eight subcategories, depicted above, has become time for them to move on with life.
If it is your most important desire to grasp and hold onto what tasty juices a dreamer is always ready for, well, then, my friends, you are a dreamer.
My point is: What in God's name are we supposed to make of all this?
Lincoln Terrace Park, Brooklyn New York 1941
I secretly overheard my father telling a friend of his, in a quiet manner, "That's all the kid thinks about—is playing baseball." Then, without hesitation, he added: "And right until he falls fast asleep, he's squeezing the life out of a baseball and dreaming about tomorrow's game in the park. The kids got talent!"
Almost every night, I was dreaming about something good. I didn't realize at the time that I was an eight-year-old kid who was destined to remain a dreamer—hopefully forever!
Sooner or later
Out or in favor
New beginnings
Arise to savor
Two finally have become one
It's still referred to as marriage
Then, like in a moment or two
A pram appears
Dudes and dudesses call it a baby carriage
That's life, and wouldn't you know
Some trouble begins
Oh my, out come twins
One and one multiplied
Two had become four
Young no more
But not yet old
These four moved to a larger space
Nothing glamorous, this extra room
And, oh yes, one more than a little thing to contend with
Overnight
Two sparkling little kids had become ten years old
And so they had to move to an even larger place to live
It was a time to be bold
On each and every Friday night
The four clasped hands
To say a prayer
Without another word
The candles, mom would light
Home became a castle
Each and every Friday night
This now is a very short epilog of what became the
Story of two becoming four…
Who worked hard…
Keeping a family together…
Clasping hands…
Relying on faith…
And all together dreaming
All together within a candle-lit castle
A king, his queen, a prince, and a princess
Still beaming and dreaming of much more!
Excuse me now, it's time for me to move aloft in order to partake as a constant habituate…
Sweet dreams to all
From da harv
Keep the faith (yours)
May your castle beam on forever and a week!