"Were we always storytellers?"
A RESOUNDING YES!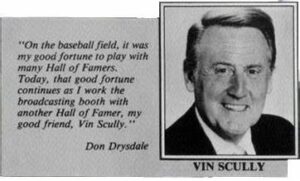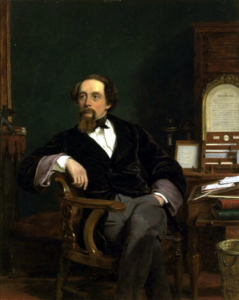 Charles Dickens by Frith | © Public Domain/WikiCommons
🎺 Ta-ta-ra! And my favorite storyteller of all time, perhaps considered the most notable G.O.A.T ever heard, is the one and only Vin Scully. Then there was "A Tale of Two Cities", written by Charles Dickens, and serialized in the eighteen hundreds. "It was the best of times, it was the worst of times…"
It was considered to be, along with his "A Christmas Carol", to be two of the greatest novels ever. Or as we say today, he was the "G.O.A.T.", a sports analogy originally spoken by Muhammad Ali, as explained to me by the one and only Howard Cosell. You may notice as I go along, da harv can't avoid, from time to time, being a name dropper.
In those days, it was known as "the thrill of victory, and the agony of defeat", originally written by Stanley Ralph Ross. This was the lead-in to ABC's Wide World of Sports, and the intro to the original Monday Night Football. "ABC's weekend extravaganzas [are] about everything that can be called a sports event." It aired from April 1961 to January 1998.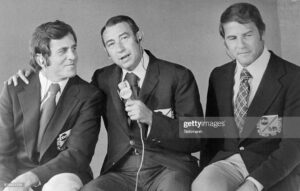 Storytelling. It isn't new folks. And although there are many out there in dreamland claiming to be in their very new world of discovery, I find myself having to place them in my own personal gradient group known as the professionally uninformed.
Oftentimes as your road in life appears too steep to climb, we tell ourselves, or anyone within the sound of our voice: "This grade is too steep to ascend". Then what occurs becomes a sanctity for the less-than-average culprit whose goal in life's direction is their downward descent. Thereby becoming a prime listener to any kind of story you choose to convey.
It has been proven, no matter how untrue the story you happen to be telling is a very modest falsehood, you'll be certain to find an audience who will become vacant-headed followers.
Friends, what's the point of all this?
Memories: from every corner of everyone's mind
Some used often every day
Some pushed away
Some people store them gleefully
Especially when they choose to recall
Little or big things
"A night at the opera"
A child's first trip
Grown up now, she remembers the mall
Many guys smile about their first car
Or standing before a preacher
Reliving a trip down the aisle
From two and a half until now
Relishing, perhaps applauding
From way back when
The glories life gives us
All remaining to use now
Awakening remembrances
Of the past
Forever yours
Methods we expound
Tell about morning, afternoon, and evening
Praying for success, joy, and contentment
Within everything we've found
What the days
Discoveries of sight and sound
All the benefits of nature
Yours to keep and recall
From earth's first beginnings
All and everything
Trusted senses will prevail
You've become a storyteller now
Tell all you wish to tell
From the shallowest depths
Unleash and harvest nature's gale
Bringing back from the past
All is new again
Yours to recall
Becoming a storyteller when.
By Harvey Kalmenson
December 2022