The Best Laid Plans of Mice and Men
"The Best Laid Plans of Mice and Men"
The poem was first written by Robert Burns, the Scottish Shakespeare.
"The best laid plans of mice and men" comes from a poem entitled "To a Mouse" by Robert Burns. The expression was then popularized by the 1937 novel, Of Mice and Men, by John Steinbeck. In the poem "To a Mouse", a farmer expresses regret after accidentally destroying a mouse's nest while plowing.
(Interpreted by: Harvey Kalmenson)
When should I think about life? Shared alone?
Caring to think along with me, or by one's self
So be it
We all, often many of our turmoils daily recalled
Not driven by self-request
Too many questions remain
Decisions not relayed
Gems left delayed
And of yesterday's happiness
Free from today's grief
Perhaps tomorrow
Will love nor hate remain unrequited?
Must there always remain decisions to be made?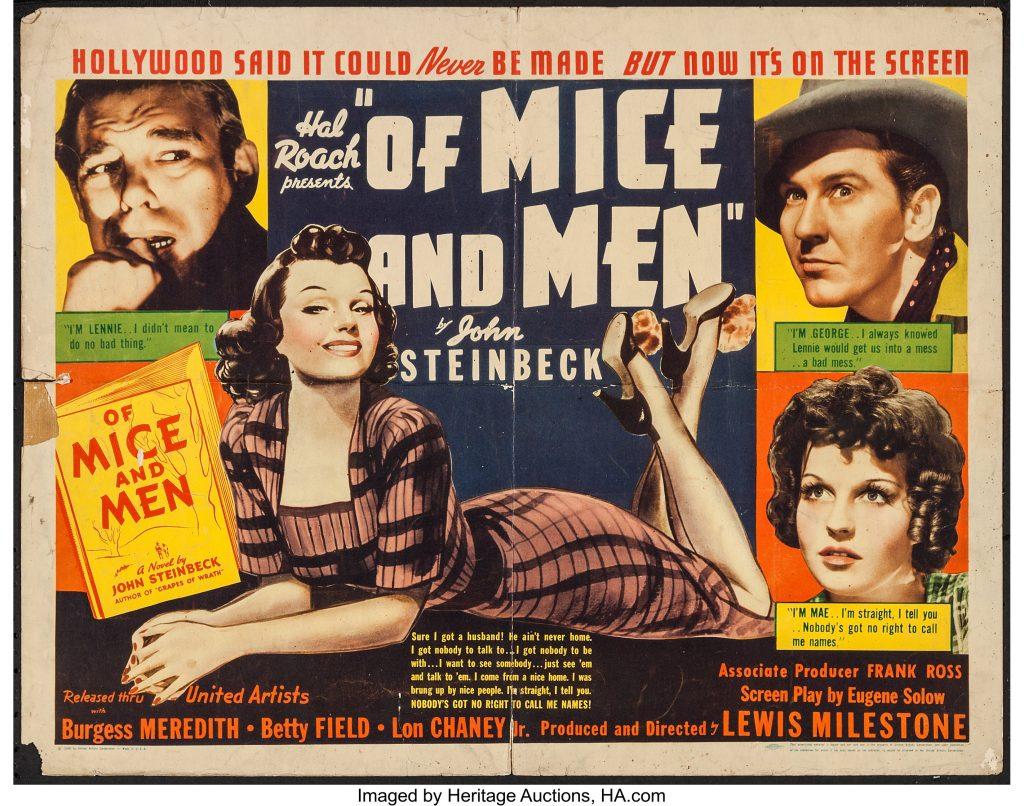 "Of Mice and Men, novella by John Steinbeck, published in 1937. The tragic story, given poignancy by its objective narrative, is about the complex bond between two migrant labourers. The book was adapted by Steinbeck into a three-act play (produced 1937). It was adapted for television three times, including a Turkish-language version, and for motion pictures twice (1939 and 1992).
The plot centres on George Milton and Lennie Small, itinerant ranch hands who dream of one day owning a small farm. George acts as a father figure to the large and mentally challenged Lennie, calming him and helping to rein in his immense physical strength. When Lennie accidentally kills the ranch owner's flirtatious daughter-in-law, George shoots his friend rather than allowing him to be captured by a vengeful lynch mob." (https://www.britannica.com/topic/Of-Mice-and-Men-by-Steinbeck)