If it has become your intent, or you have succumbed to the wholesale indignity of suffering through the slings and arrows of what is referred to as the entertainment industry, then I beg of you: try breathing.
I beg of you
Then I beg of you again
Try breathing
Between you and nature alone
A time for additional stress, perhaps
A time to further one's self-being
A must
A time to bring balance back to life
Yours truly, you've found
Once again
Performance and balance
What comes back
Was never lost
Merely unrecognized
Unrequited love
Maybe your balance in life
– HK, June 2023 –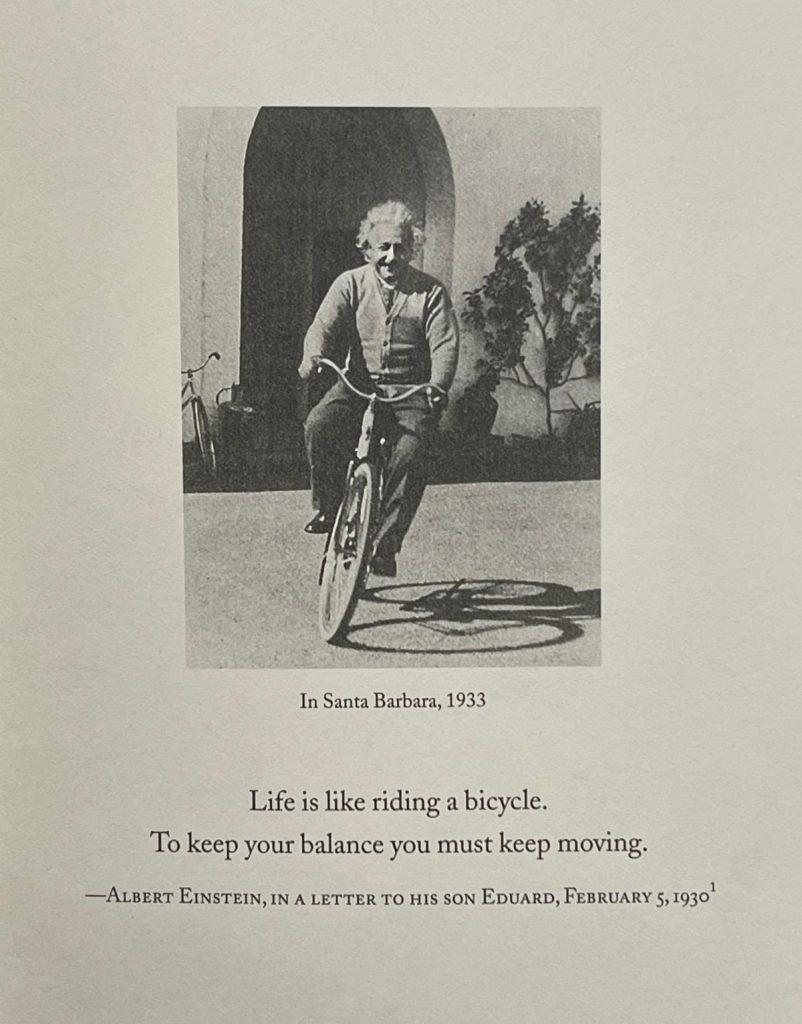 FROM A BOOK BY WALTER ISAACSON, EINSTEIN: HIS LIFE AND UNIVERSE (COPYRIGHT 2007)
None of us are completely alone; at least it's what I perceive to be an accurate assumption. So, the fact I have spent many of my years in what people refer to as "show business" probably blows my credibility out of whatever body of water you choose to place it in.
Well, whether I have credibility or not, I choose to think Albert Einstein does have a few notches in his belt. When I see a picture of him taken in the same year I was born, for whatever reason, it brings a smile.
Somewhere during my time of life, it has become apparent to me that breathing deeply from time to time helps my life stay somewhat in balance. Because of an athletic knee, riding a bike has become a touch adventurous to handle. (I've attempted to hire a couple of secret service guys away from the president, but for whatever reason, they haven't answered as yet.)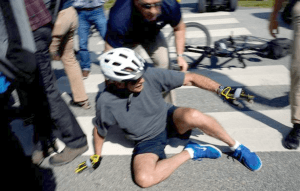 Happily, I take this opportunity to announce to the world, I found a better than adequate replacement for Albert's bike. I read books each and every day of the week. Balance in my life is generated by the books I choose to read. It gives me a feeling of moving forward with my life. The history of our country is overpowering.
They say, "Motion is lotion". But whatever you're trying to do, a person has to be able to move. (This last sentence could be misconstrued by some.)
Word to the wise: Misconstruing or overt gestures towards the opposite sex may prove dangerous to one's lifespan. Also, words that may cause an imbalance and an inability to move forward with one's life's endeavors: arrogance, conceit, haughtiness, self-importance, egotism, pomposity, superiority, cockiness, aka hubris.
Harvey Kalmenson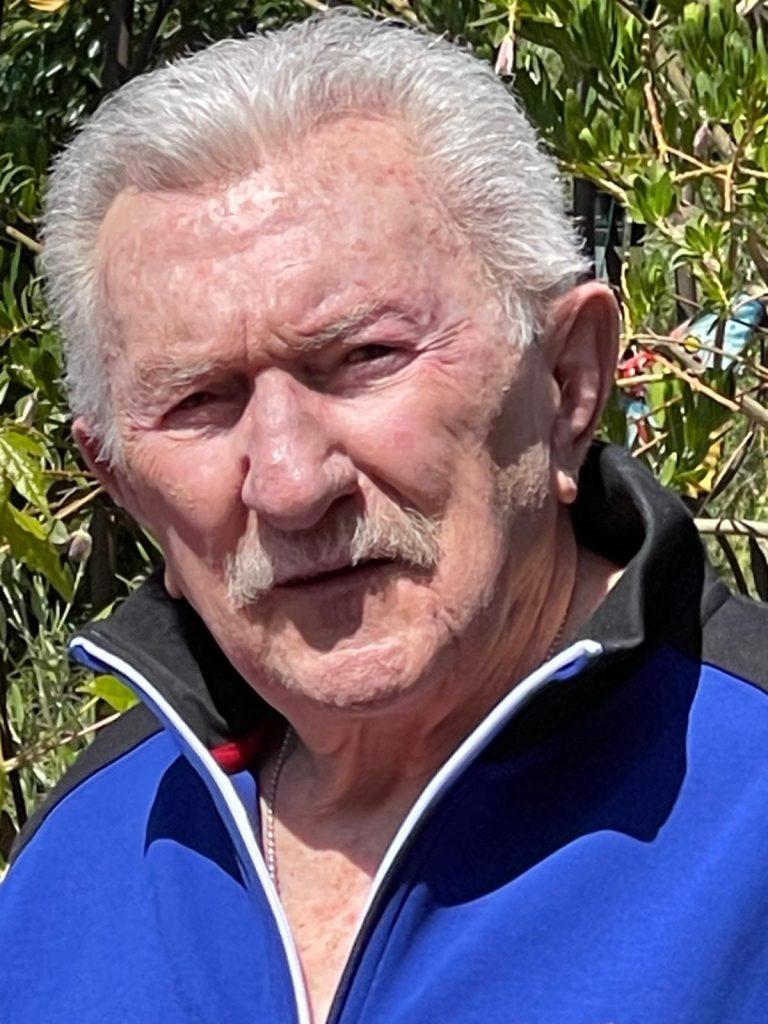 DA HARV, HUBRIS-FREE
Source/s: "Einstein: His Life and Universe" by Walter Isaacson, Google Images