"Making friends?
Sometimes, Not Always"
        The year was 1942… The place, East Flatbush, in Brooklyn, New York. We lived between Avenue A & B. Directly across from the public school, P.S. 233. Uttered from the mouth of a known adversary, my closest friend, Carl: "Give me a break, will you, please? Can't you see I'm up to things here? What? Speak up. What do I want to be your friend for? Who cares what kind of tricks you can do with a basketball? Go away, will you, please? I'm trying to choose up sides for our basketball workout!"
Not exactly a nice way to welcome a new kid on the block, don't you think? It was this kid's first day in what we referred to as our schoolyard. This guy had the nerve to march right up to Carl, offering to shake his hand. I just stood there watching. It really didn't matter to me. Carl was our P.S. 233 number two man. The new kid wasn't going to become welcome unless he had my approval. Of our crowd of ten-year-olds, it was a fact of life, Carl was always number two. I was always designated as number one, kind of like the first president of the United States.
"First in war. First in peace, and first in the hearts of his countrymen."
        The moniker was given to me because I had the lead role, playing the part of "George Washington" in our school's fourth-grade play — the theme being the "Revolutionary War". I believe the year was 1942. World War II was upon us.
For what it's worth, the new kid became one of our first choices to play as a regular in every sport we kids happened to be playing at the time. His nickname was "Bibi", short for Benjamin. Bibi and I became the team leaders on our P.S. 233 school basketball team. Of all my friends, he also became my dad's favorite as well.
The three of us spent many a day together. With my father at the wheel of the Chevy, the three of us would speed our way to see the Dodgers, the Giants, or the Yankees play. It was a great time to be a young and very active kid living in Brooklyn. My dad was a kid just like Bibi and me. Dad drove his Chevy as if it was a race car. The Brooklyn Bridge was our primary road to speed on. My dad would announce proudly how he was about to pass another car on the bridge. All three of us would laugh and cheer him on.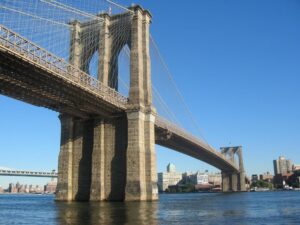 THREE MOVIES THAT STARTED IT ALL (FOR ME)
It began each winter. The school would let out at around 3 in the afternoon, Monday through Friday, and within ten minutes, I'd be firmly planted in my warm and comfortable seat at "The Pitkin Theater". Each and every weekday I was glued, all by myself, to whatever the double feature was showing.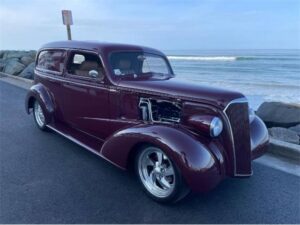 My dad's car was a 1937 Chevrolet sedan he bought in 1939 and kept until he purchased a 1947 Plymouth.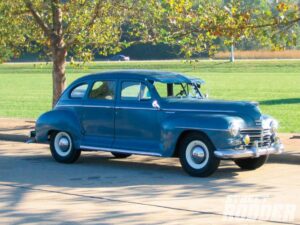 1947 Plymouth, the car he drove to California from New York. I was a high school tenth grader by then, age fourteen. It was the car I drove for my very first California driver's license. My world would never be the same.
For the moment, the high school consisted of sports and the arts. I rarely cracked open a book. I had become a very confirmed poor student, or so I thought. It took two years for my mind to change. Music, sports, and theater had busily replaced everything else in my life. Without being consciously aware of it, "[t]hings, they were a-changing!" Big time.
Harvey Kalmenson
---
To all of our past and present supporters during the course of the past fifty years, please be happily advised:
Due to the outstanding success of our now firmly established Zoom Voiceover Workshops, Cathy and I are extremely pleased to announce we are, by popular demand, increasing the number of Voiceover classes we will be presenting during the year ahead.
Please come grow with us in 2023. Our integrity remains our most solid driving force. Please help to express your continued confidence in our continued presentation of the Kalmenson & Kalmenson Method. Please tell a friend about our classes. We always cherish your referrals!