Fond Memories
Ethel Waters was born in 1896.
My father, Charles Kalmenson, was born in 1902.
Harvey Kalmenson, that would be me, came along in 1933.
I have many fond memories of the wondrous roads I've been lucky enough to trespass on during my life to date. I use the depiction as that of a man who has experienced trespassing, because like many of my mentors, there comes a time whether we like it or not, we feel lost.
When Ethel Waters entered my very young life, there was little thought of her having such a wondrous impact on me.
Four people from my past
And one more
Me, past and present
Four which influenced one
Amazingly
With benefits, forever continuing
Please keep
Your eye on the sparrow
He's doing the same!
Soon to become 90
My God-endowed heart remains strong
In retrospect, it was one of those times again for me. There I was with my dad. I was about ten years old. We were attending a movie together called, "Cabin in the Sky". My dad loved musicals. He had a very nice singing voice, but he never flaunted it. I can remember him being able to sing much of what he had heard the singers do in the movie that we just experienced together. It was like osmosis.
This film was especially meaningful for me. I was absolutely spellbound by the all Black cast. My dad was beaming when he saw the look on my face. While Ethel Waters wasn't the greatest singer in the world, she got into me then as much as any performer, past or present, has done. My only regret to date is that I never got to see or meet Ethel Waters in person.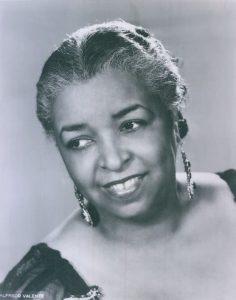 For Whom the Bell Tolls (1943) Official Trailer     This movie came into my life long before I took it upon myself to use the contents of Ernest Hemingway's novel, "For Whom the Bell Tolls", as a factor in the make-up of ingredients stimulating who I was to become after reading " His Eye is on the Sparrow", the autobiography of Ethel Waters.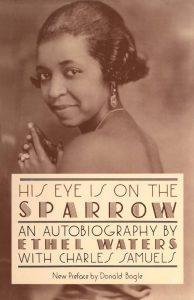 Today, I have become enabled even more so than I was at the time of these two individuals who unknowingly became the ingredients for my future life's development.
And then, in the novel "A Tale Of Two Cities", Charles Dickens opens with: "It was the best of times, it was the worst of times."
A Tale of Two Cities (1935) Official Trailer
For many of you out there, you might have concluded that my comparison of Ethel Waters, Ernest Hemingway, and Charles Dickens borders on insanity. Today, I offer my less than discrete observations of these three as literally cosmic. Based on the life experiences they lived, and the tales they told about the past and the days they lived with, the truth was told. I doubt if they did so as teachers. They were three human beings who did profess true emotions of what they saw in people during their time of life.
Harvey Kalmenson